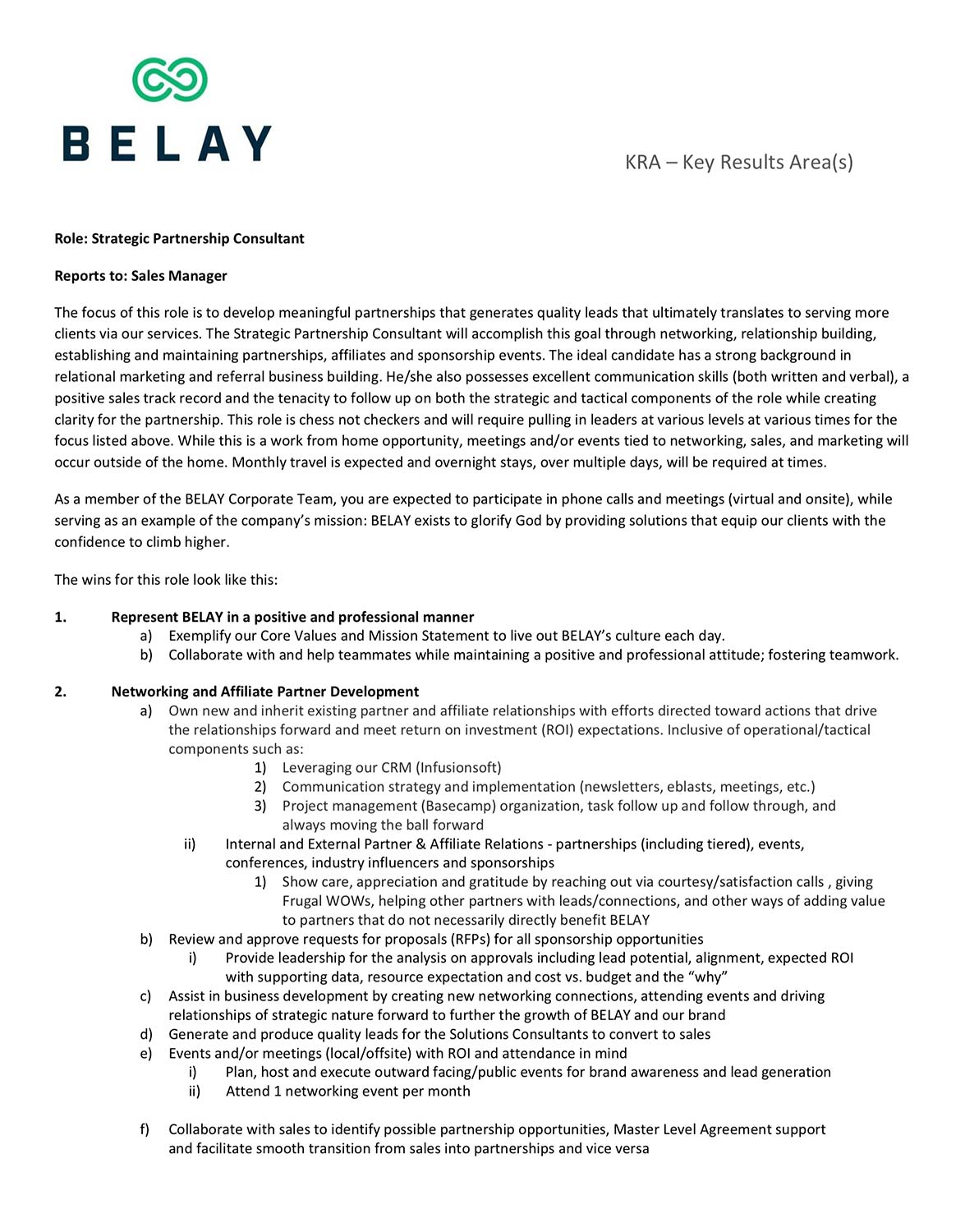 Potential applicants looking for a position at your business.
Key Result Areas (KRA) tells a potential applicant what it looks like to be successful at the particular position.
KRA's are better indicators of what a job actually entails and helps applicants understand exactly what it takes to "win" at their role.
Download this example as a starting point to building your own KRA's.